August 31st, 2009
I was informed at 8:02 AM this morning that I won the 2009 Genelec Video Contest!!!! My prize is a pair of 8020B speakers and a 7050B subwoofer! In layman's terms, I won over $2000 of awesome stuff!!
What's even more amazing is that I think I won by just one vote. In order to win the contest, you needed the highest rated video on YouTube at midnight on August 15th, 2009. There was another video about a bug's eye that was doing really well in the ratings on YouTube. From the moment I entered the contest, I was behind the bug eye video… even going into 11 PM on the evening of the 15th.
To my amazement, in the final stretch, a few minutes before midnight, my video pulled ahead of my competitor, just by a hair. At the stroke of midnight, I had achieved a 1 vote lead. Here are screen shots of the standings at the midnight finish line: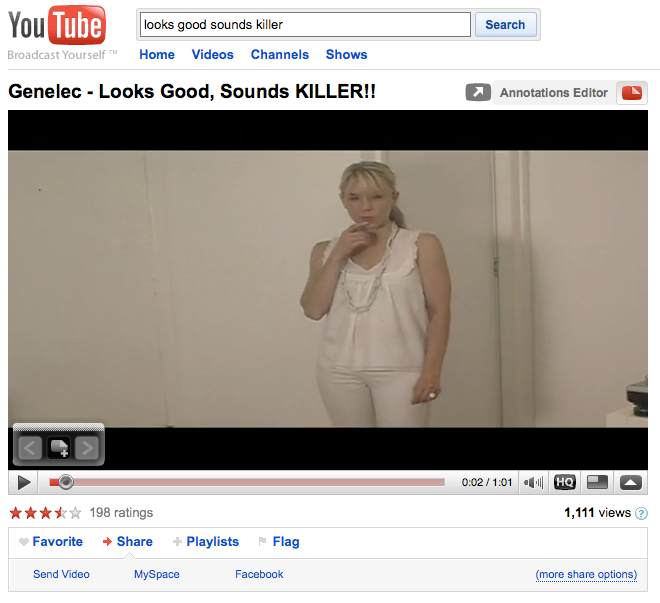 So if you voted for me, I thank you profusely! Every single vote that was cast was the very same vote that won the competition. Because of you, I will be pumping mad booty bass in my apartment for decades to come!! Boooom!!!

Official announcement:
http://www.community.genelec.com/forum/viewtopic.php?f=3&t=79